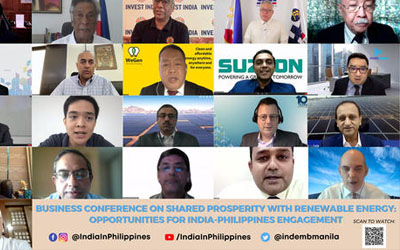 First ever sectoral Business conference on Renewable Energy today.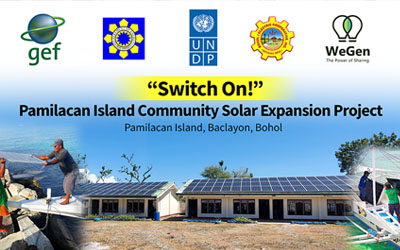 "Switch On"
Pamilacan Island Community Solar Expansion Project.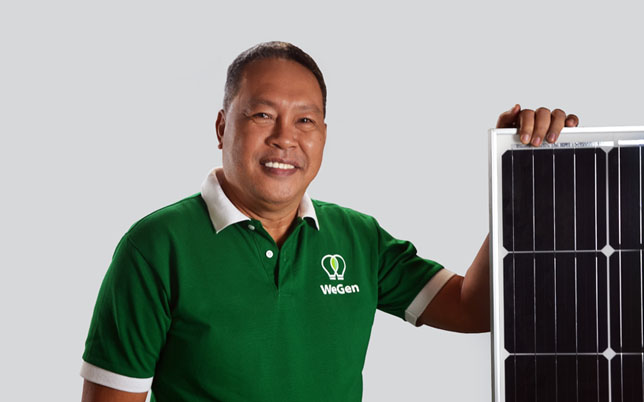 WeGen Laudato Si' President Charlie Ayco is an entrepreneur who sees a bright future in energy generation.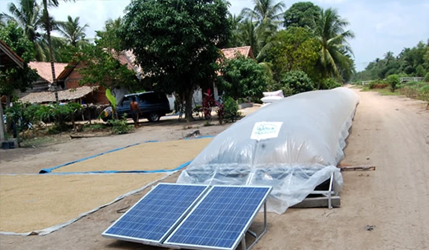 Making Renewable Energy Technologies to Farmers, Fisherfolk
Last August 31, 2021, the Center for Empowerment, Innovation and Training on Renewable Energy (CentRE), together with Friedrich Ebert Stiftung (FES) Philippines, and other partner organizations and …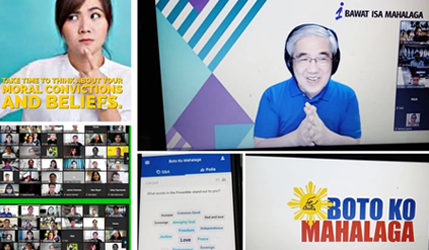 Reflecting on what the Philippines can be: A Discussion on Good Governance
On August 20, 2021, WeGen's Social Transformation Department in close coordination with the Human Resource Department and the Employee Engagement Committee held the first of a planned series of …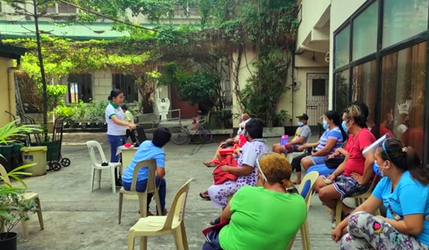 Access to Clean and Sustainable Electricity is a Human Right
Many human rights scholars have determined that while universal access to electricity is not given formal recognition as a universal right, it is unanimously considered a proxy for …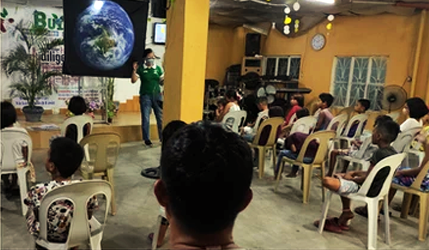 WeGen's Education and Advocacy Campaign on Climate Change and Renewable Energy Solutions
So many of the problems that we face now concerning the worsening climate emergency have to do with how most Filipinos – and people in the world in general – are unaware of their …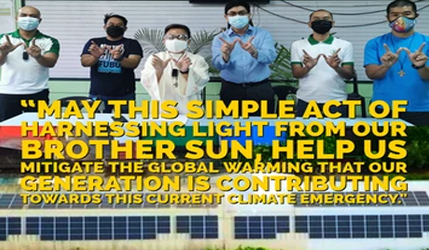 Don Bosco Technical Institute in Tarlac commits to Laudato Si' with WeGen
The Don Bosco Green Alliance is an international movement of young people from the Salesian Family institutions who …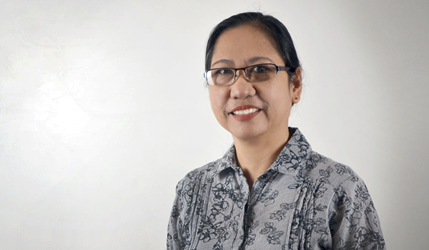 No-Nonsense Professionalism: WeGen Employee No.3 Wilda De La Cruz
Wilda De la Cruz, or "Ms. Wilda" as everyone calls her at the office, is one tough cookie with a mamon-soft heart. At home, she is the doting mother to …
Climate Change Talk and Art Therapy Workshop for Children in Caloocan
Mapecon: Devoted to Laudato Si' and Sustainability, Powered by Renewable Energy
Powered by Solar, Paezeta Restaurant Serves Great Food
Solar Can Improve Healthcare systems: Mary Johnston Hospital in Tondo Goes Solar!
The Sustainability of Solar Energy and WeGen's Support for the Sustainable Development Goals
" I'm really looking forward to WeGen's contribution to society and the Church. Their projects align well with our Pastoral Programs, especially that of forming Basic Ecclesial Communities which are rooted in sharing and sustainability, and in promoting and taking concrete actions in the spirit of Laudato Si'."
Most Rev. Broderick S. Pabillo, D.D., formerly Auxilliary Bishop of Manila and presently, bishop of the Apostolic Vicariate of Taytay, Palawan
"The power business is being brought down to the lower levels of society. WeGen is empowering the less privileged- so that's very attractive, not only for the Church, but for the society."
Most Rev. Precioso D. Cantillas, SDB. D.D. Bishop of Maasin
"I am seeing in this partnership with WeGen, the concretization of our commitment; precisely, to care for our Mother Earth. It's very much consistent with the vision of the local church of San Carlos."
Most Rev. Gerardo A. Alminaza, D.D. Bishop of San Carlos
"The first mass in the island of Luzon took place here. Christianity in Luzon started here in Sorsogon. So I'm also happy that in Bicol, the first diocese to be given solar energy in Sorsogon."
Most Rev. Arturo M. Bastes, SVD. D.D. Bishop of Sorsogon