Clean and affordable energy anytime, anywhere, and for everyone.
We are Re-imagining the Future
As a next generation renewable energy company, WeGen harnesses the main source of energy on earth- the power of the sun and the benefits of solar energy.
WeGen specializes in state-of-the-art solar PV systems for homes, infrastructures from small, medium and big business, government buildings, large industrial and commercial properties, resorts, churches, schools, and off-grid communities and islands.
WeGen is enabling partners and communities to shift to a new source of affordable, reliable, clean and sustainable energy anytime, anywhere and for everyone.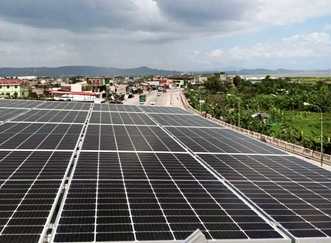 Our Passion and Commitment
To provide Filipino consumers with access to renewable, reliable, and affordable energy products and services.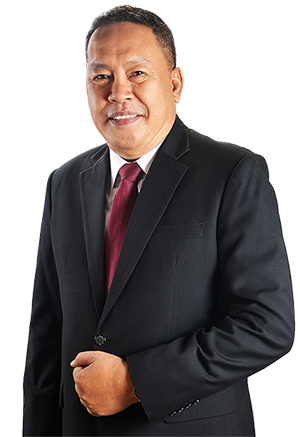 "We have to gradually shift to a system of distributed energy resources, anchored on renewable energy if we want our power to be sustainable, reliable and affordable."
– Charlie Ayco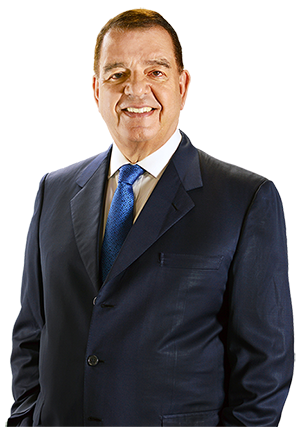 Our vision is clean and affordable energy anytime, anywhere, and for everyone.
I want to tell you a little bit more about this vision.
We are in a very unique situation today as humans, because first time ever, it is possible for everybody to have a part of electricity generation on its own, because it's very easy to have a solar panel. Put it on your rooftop, let it be there, 25 years, the sun is shining, maybe you have to clean it time to time. It is perfect. This is a radical change in the whole industry.
From north to south of the Philippines, we are established now with close partnerships with the Catholic church, with the dioceses, with the parishes, and now the next phase means we have to install, as first step of our journey. The next phase is really dominated by establishing local, and decentralized centers of excellence, installing and monitoring, and selling, and maintaining the panels we installed long-term.
And so, I cannot underline enough that your role from now on, in this company, is of a very decisive importance because there is now the place to really make it happen. And so, I am very happy to welcome you because this is kind of starting our next phase, as the WeGen group.
♰ Michael Saalfeld, Founding Chairman, (1952 – 2021)
Our commitment to Ecological Conversion
The world is facing a climate emergency which threatens the future of our children and the rest of humanity. The Philippines is one of the most climate vulnerable countries in Asia. We don't have much time. We need to act now.
WeGen is committed to a radical energy transition towards distributed renewable energy resources to save the environment.
We Believe in the Power of Sharing
Expanding access to clean, renewable energy for underserved communities will result to shared prosperity and sustainable benefits for our customers. We aim to bring down electricity costs and help communities produce their own electricity which they can also share.
We generate Sustainable and Ethical profit
We will exponentially grow the business to generate positive financial returns and socially responsive impact for all our partner communities, stakeholders, employees, and partners.
We Need a Green Energy Revolution
We lead the transformation of the traditional energy structure into a Distributed Energy Resources (DER) system designed on rooftop solar PV installations.
The active participation of communities, academe, private and government sectors, like-minded organizations, the general public and media makes it possible.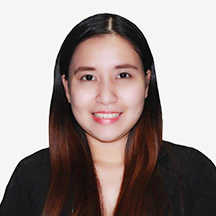 Ciara Pauline Kirsten N. Sarabia
Vice President, Human Resources and Administration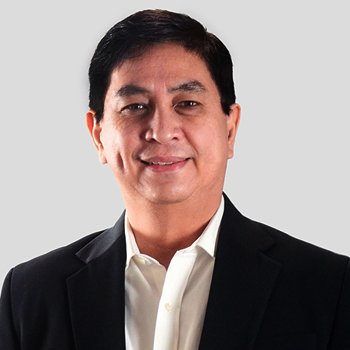 Raymond Daniel H. Cruz, Jr.
Vice President, Laudato Si' Relations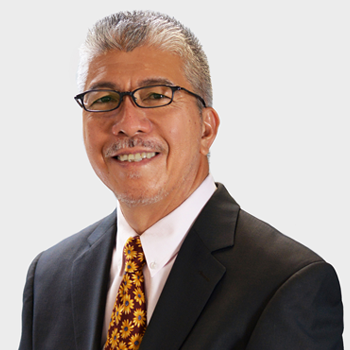 Orly C. Alparce Jr.
Vice President, Sales and Operations
WeGen thrives in an inspiring environment where highly motivated, and well-trained professionals work with trust, candor, and genuine concern for one another.
We provide equal opportunities to all our employees and are committed to the principle of meritocracy where excellence is rewarded.
Powerpoint Presentation file and PDF file
Company Profile A4 size page 1
Company Profile A4 size page 2
Company Profile A4 size page 3
Company Profile A4 size page 4